Multifunctional device for length measurement and angle drawing.
T-Square is the series of precisely machined indexing holes and the spring-loaded, tight-tolerance indexing pin that meshes with them.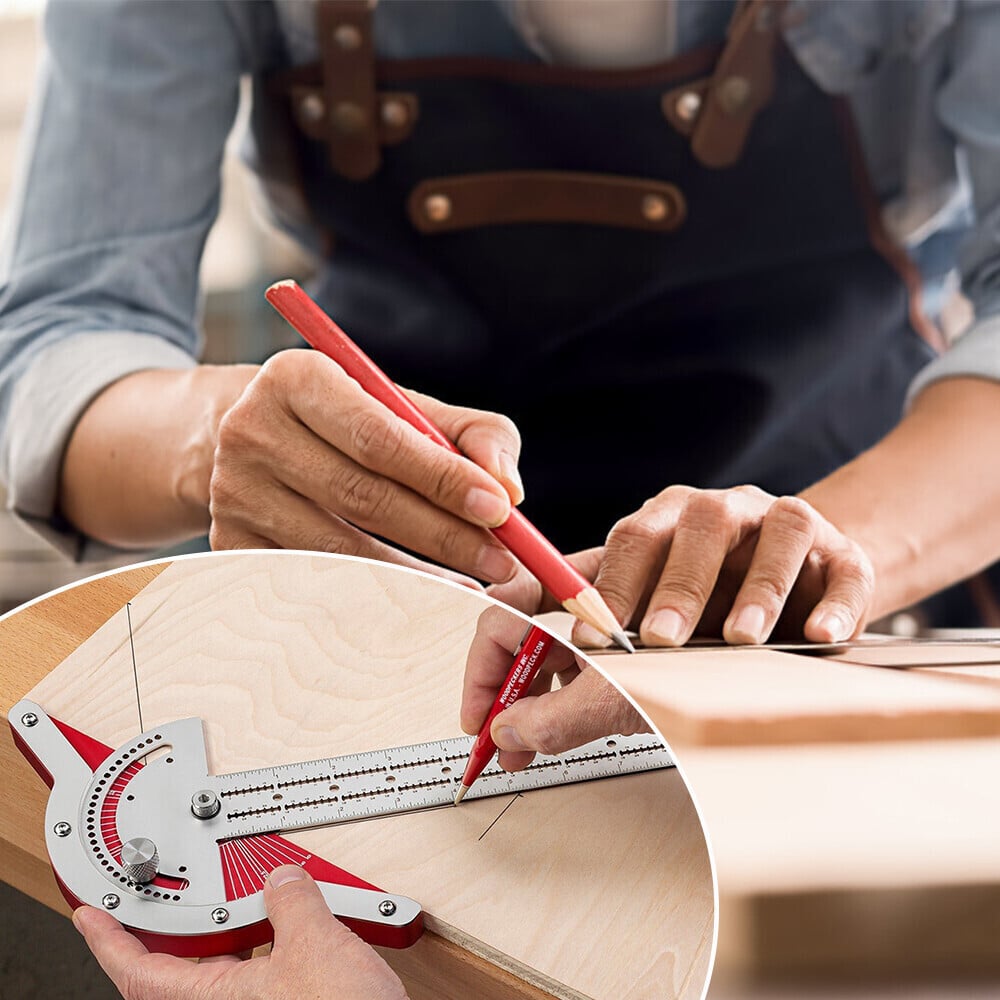 FEATURE
The ruler tool can be adjusted from 0° to 70°, and every 5° (plus 22-1/ 2°, 67-1/ 2°) has a steel ball to lock the angle firmly during the painting lines.
Any angle can be obtained by moving and rotating the ruler.
There are 104 serrated notches and 13 circular holes, that of the round holes is 1in
It can measure lengths and draw parallel lines at different angles and intervals easily, which will bring much convenience to your work.
It solves the problem of woodworkers who need too many woodworking tools.
It integrates multiple functions such as measurement, angle, and line drawing.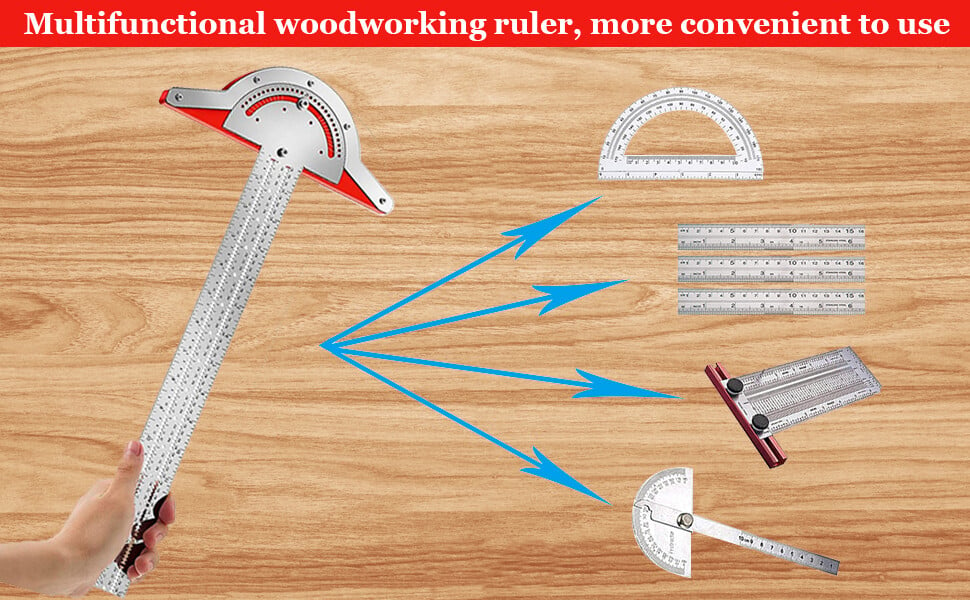 The dial of this adjustable woodworker's edge rule is made of hard plastic, both the angle finder and ruler body are made of stainless steel, which is moisture-proof, rust-proof and corrosion-resistant.
The laser scale is clear and precise, does not fade, and effectively extends its service life.
It is 10 inches, 15 inches, or 20 inches. Both edges of the blade are laser engraved with an inch scale in 1/32" increments.
SPECIFICATION
Material: Metal

Color:

 Silver
Size: 10in,15in, 20in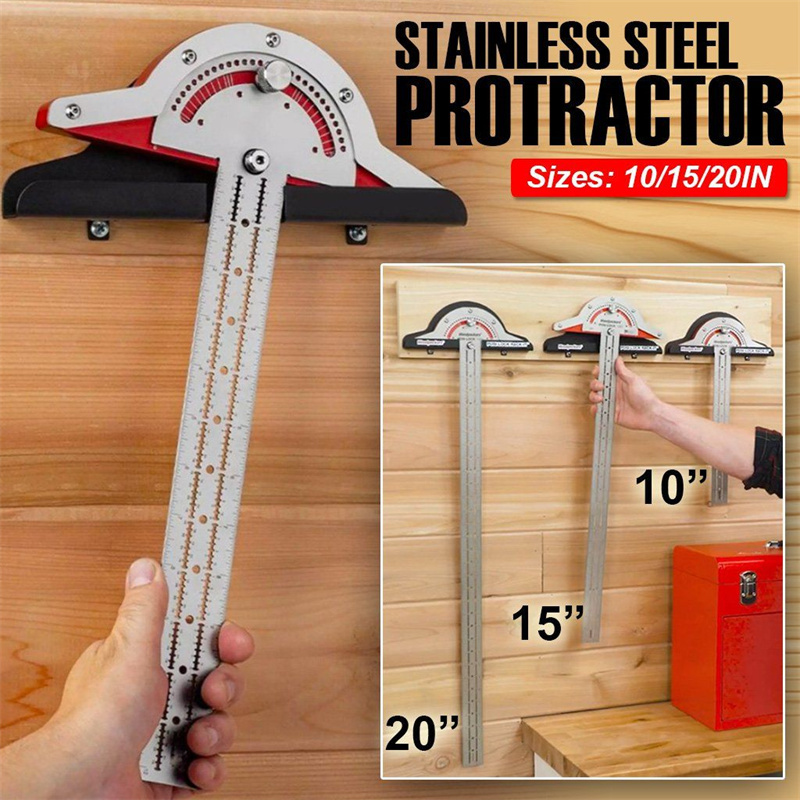 PACKAGE INCLUDE
    1 * Adjustable Woodworkers Edge Ruler