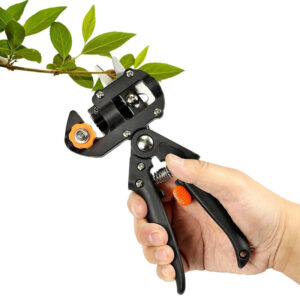 This
Grafting Cutting Tool
makes a perfect clean cut every time you use it. It will work on many kind of plants, especially on fruit trees. The package also
included total 3 blades
:
OMEGA type
,
V-type
,
U-type
these blades are very durable &strong, they will last much longer & stay sharper than regular blades.
Package included:
1 x Fruit Tree Pruning Shears
3 x Blades (U + 2V)
1 x Knob
1 x Casing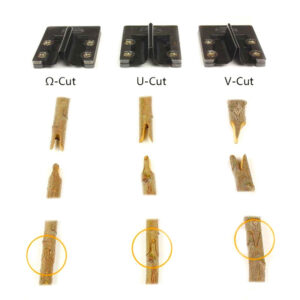 ---
How To Do Grafting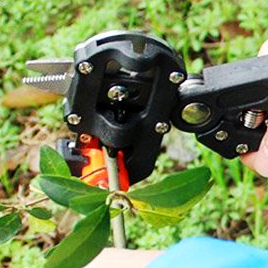 Step 1: Hold the grafting stock in the grafting tool and squeeze the handle to make the cut, repeat this step to cut from the donor plant. Take care to ensure that the groove is cut in the stock plant.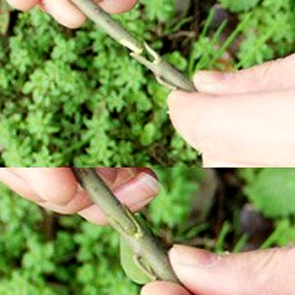 Step 2: Slide the donor stem into the groove of the stock plant, matching the cut surfaces as closely as possible.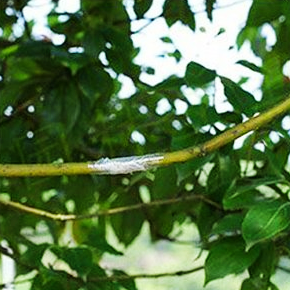 Step 3: Place sterilizing material around the joint and bind with tape, which will protect the plant from bacteria and harsh weather conditions.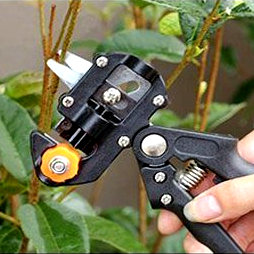 Step 4: Use the pruner to cut out dangling branches from the plant